Little Pals Baby Wardrobe Dividers + Set of 8 Blue Interlocking Drawer Dividers 705632220597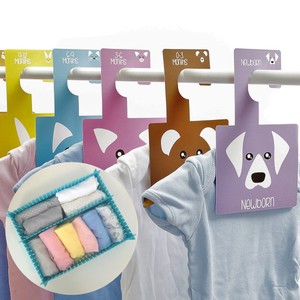 ---
This set includes Belo + Me baby wardrobe dividers and a set of 8 drawer dividers in blue

Wardrobe dividers

Award Winning - This pack of baby wardrobe dividers by Belo and Me are an easy way to arrange baby's clothes by age. From newborn to 2 years - These 7 wardrobe dividers are all you need to arrange your baby's clothes. In each pack you will receive: Newborn, 0-3, 3-6, 6-9, 9-12, 12-18, 18-24 months. They can help you see what you have and what you need to buy in advance - and also help Daddy (or Nan/Grandad/Auntie) to see what fits! NO CUTTING, BENDING or TAKING THE RAIL OFF (who has time for that!?). Double sided ' Fit all standard rails. Designed and made in the UK

Drawer Dividers

Simply arrange baby's drawers - A pack of 8 drawer dividers in blue. Organise your drawers using these plastic interlocking dividers which can be easily cut to size if they need to be shortened for smaller spaces. They simply slot into each other to make a variety of combinations.

About Belo + Me

We are an award winning UK family run brand, with a range of innovative products for parents who want something a little bit different. Our products range from pre-birth through to 2 years. If you love our baby clothes dividers then take a look at what else we do!